活動日記
2019.07.02
Dear all Kimono lovers around the world,
I heartily thank all of you who love Kimono and its culture for your great support for us this time. I am very much encouraged to know that there are so many people who appreciate Kimono and its culture and there are people in every country and region who are engaged in handing down histories, traditions and cultures.
I will continue to devote myself to making Japanese treasure the one for the whole world by making Kimono culture that symbolizes Japanese sprits and culture registered to UNESCO's Intangible Cultural Heritage list.
I hope that diversified ethnic costumes in the world will be inherited and cultural exchanges will be promoted in the world.
Yours Sincerely,
Daisaku Kadokawa
Mayor of Kyoto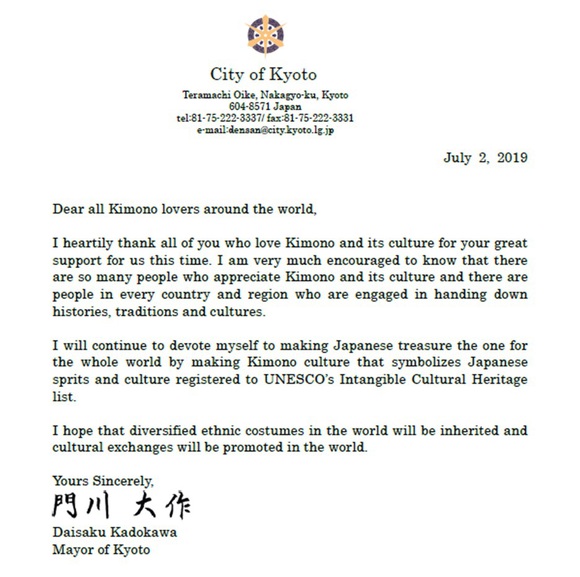 アーカイブ
2021

2020

2019

2018

2017

2016